TP9 – Jacopo Cirillo, Fondazione Malutta (Riccardo Giacomini, Francesco Maluta), La Buoncostume (Carlo Bassetti, Fabrizio Luisi, Pier Mauro Tamburini), Cristiano Focacci Menchini
Wednesday September 6th, 2017 at Marsèlleria, via privata Rezia, 2 – Milan
Jacopo Cirillo
Jacopo Cirillo (1982) is a scriptwriter and a journalist for Topolino Magazine and Duck Avenger's ghost writer for the official blog. He founded the online literary magazine Finzioni in 2008 (www.finzionimagazine.it), he writes about books, tv series and basketball and works as a cultural event planner in Milan.
Fondazione Malutta
Fondazione Malutta (2012) involves more than forty artists between 20 and 35 years old. The geographies of the artist taking part to the foundation project touch different countries: from Albania to Serbia, from France to China, from Italy to Croatia, from Slovenia to Kosovo, to, in the end, land in Venice, the city which united all the artists during the studies at the Fine Arts Academy. A lot of different projects were realized, among others the participation to Rob Pruitt's Flea Market ("Finding Goran Gocig", Venice, 2015) and the exhibition "Collezione Malutta", Monitor Gallery, 2017.
La Buoncostume
La Buoncostume (2008) is a collective of scriptwriters, actors and directors composed by Carlo Bassetti, Simone Laudiero, Fabrizio Luisi, Pier Mauro Tamburini. They work for Italian tv (Stasera casa Mika for Rai Due, The Comedians for Sky, Il Candidato for Rai Tre, Camera Cafè for Italia 1 and Rai Due) and for the web (Età dell'oro for DPlay/Discovery Network, Kubrick – Una storia porno for Magnolia Fiction). They created Klondike (winner of Best Webserie prize at Roma Web Fest 2015), Animali che parlano (more than 2 millions views on Facebook and YouTube), Di come diventai Fantasma e Zombi (winner of Best Screenplay prize at Festival IMMaginario 2013). Moreover they worked for Poste Italiane, Just Eat, Fastweb, Gamestop, Smemoranda, Armani, Toys Center, SISAL, San Benedetto, Festival delle Lettere, Scuola Holden, Università IULM and Università Cattolica. In 2018 their first novel will be published by Mondadori.
Cristiano Focacci Menchini
Cristiano Focacci Menchini (1986) lives and works between Pietrasanta and Venice. After obtaining a Diploma in Design and Restoration of Art at the Felice Palma di Massa Art Institute, Menchini graduated with a BA in Painting and Visual Arts from the Fine Art Academy of Venice. In 2013 he co-founded the collective, How We Dwell, with which he attended a residency program at the Fondazione Bevilacqua la Masa in Venice. In 2015, he was selected by Viafarini DOCVA in Milan as the artist in residence and his work has been exhibited at: Luigi Pecci Center of Contemporary Art, Prato, IT; Riccardo Crespi Gallery, Milan, IT; Eduardo Secci Contemporay, Pietrasanta, IT; Viafarini DOCVA, Milan, IT; Rizzuto Gallery, Palermo, IT; Dolomiti Contemporanee, Casso, IT.
View
Cristiano Focacci Menchini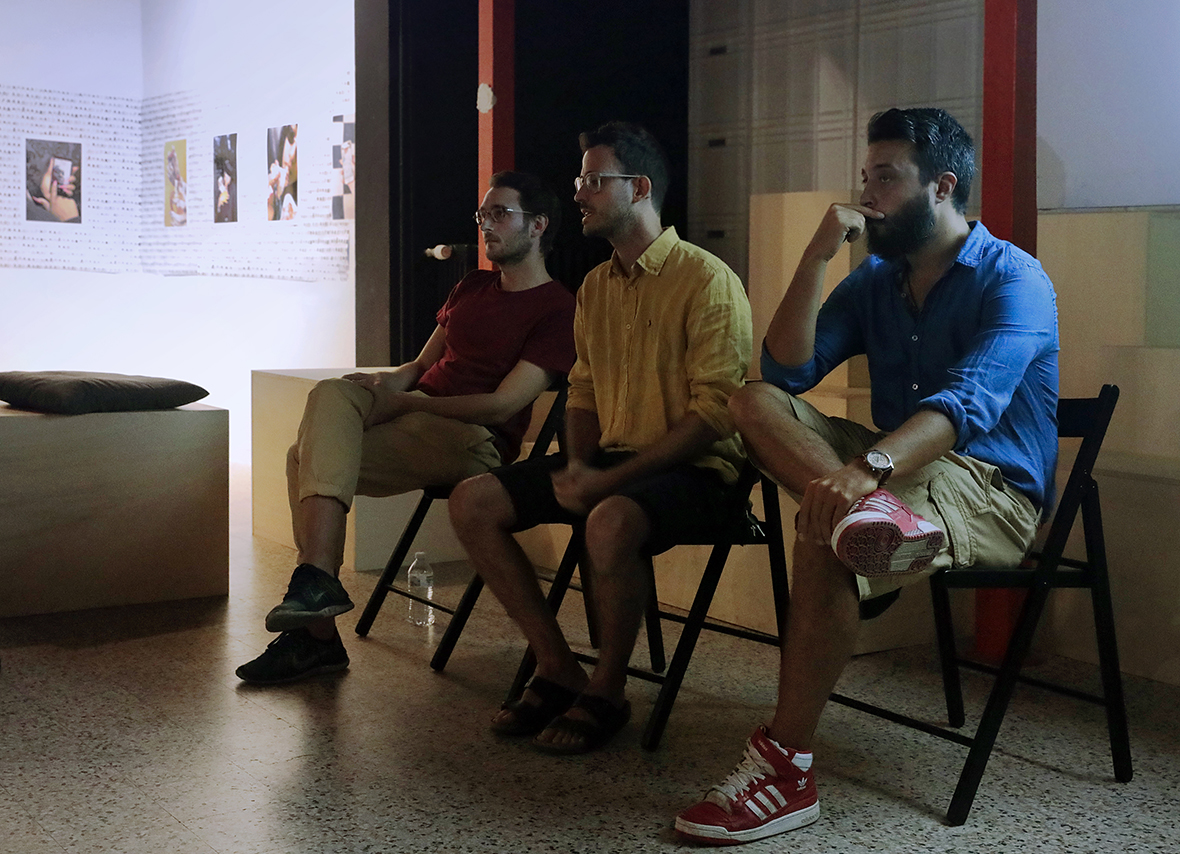 La Buoncostume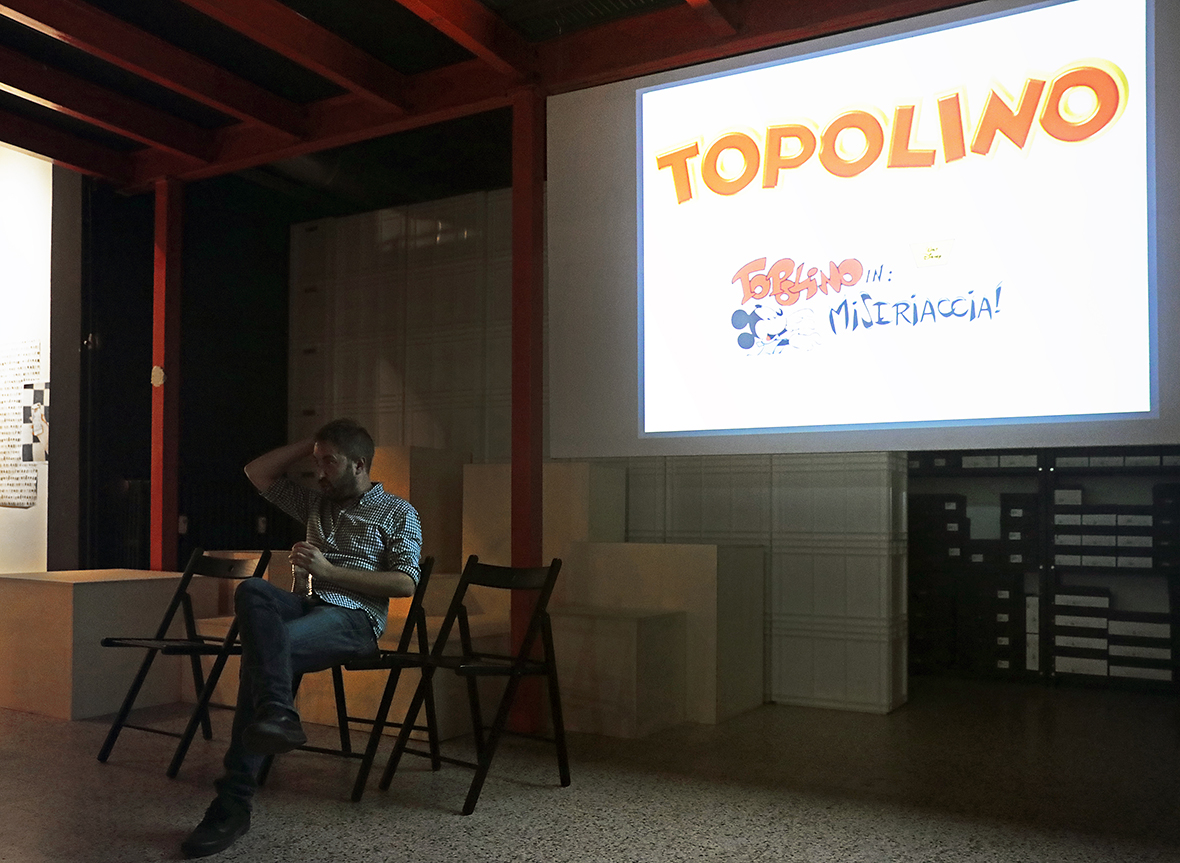 Jacopo Cirillo
Fondazione Malutta